3rd of the month already so better look back to September's accounts.......................... was anything frugal?
Reading Library books for free.
First of the butternut squash ready to eat. The rest brought in to store
Put some red peppers from the greenhouse into the freezer and used others fresh all month.
Tomatoes from the greenhouse all month.
Beetroot and Runner beans from the garden all month
Eating our own apples and pears all month, lots of apples and pears prepared for freezer.
Picked nearly 4lb of blackberries and put in freezer. Picked another 4lb and made blackberry and apple jam.
Dried some eating apples
Sorted through boxes of books under the stairs and found £14 worth to send to Ziffit (these were books Ziffit didn't want last year and hadn't sold at the car boot)
Col took small load of bits of metal scrap to scrap-yard - just over £11 income
To make a space for the Egg Safe I decided to cull my recipe books. Ziffit again and River Cottage Veg sold for £4.29 - A lot more than I paid for it at a car boot sale or a charity shop. I photocopied several recipes from it first. Bought this practically new book below at a charity shop for 50p, found I'd already borrowed it from Library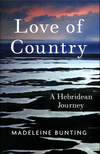 - sold on Ziffit for £2.40! Total for 2nd parcel sent = £21
Bought a warm tunic top from charity shop for £4 and one off ebay for £5.
Made Sweetcorn relish and Red Onion Sweet "Marmalade"chutney.
Took packed-up lunch and flask when we went to Addenbrookes Hospital - twice.
Another load of small off-cuts of wood from Col's brother - they filled a builders bag.
A couple of small gifts for Christmas from car-boot sales and toys for grandchildren.
Jammed my finger in the old broken metal linen line prop and moaned so loudly that at last Col cut me a bit from the willows to use instead! ....................Tumble dryer not used all month
Cut scrap wood for kindling and picked up fallen bits from Ash trees too.
Even with the Chinese take-away on our wedding anniversary food spending was below budget thanks to our own apples and pears so not needing to buy any fruit most of month.
But
Had the bill for the new heating-oil tank, setting it up, moving the oil over and testing = Huge Bill
Car Repairs that Col couldn't do -twice and the MOT.
Boiler went haywire so had to have minor repair..... no bill yet.
Spent a lot at the big second-hand book sale (have entered it under charity in the accounts!!)
Too much spent on diesel with 2 trips to Addenbrookes hospital and 2 to Ipswich hospital as well as visiting granddaughter and several car boot sales and the book sale.
Even with those outgoings it was a much better month all round and without the car and heating oil we would be laughing (but also isolated and cold!)
Many Thanks for comments yesterday
Back Soon
Sue