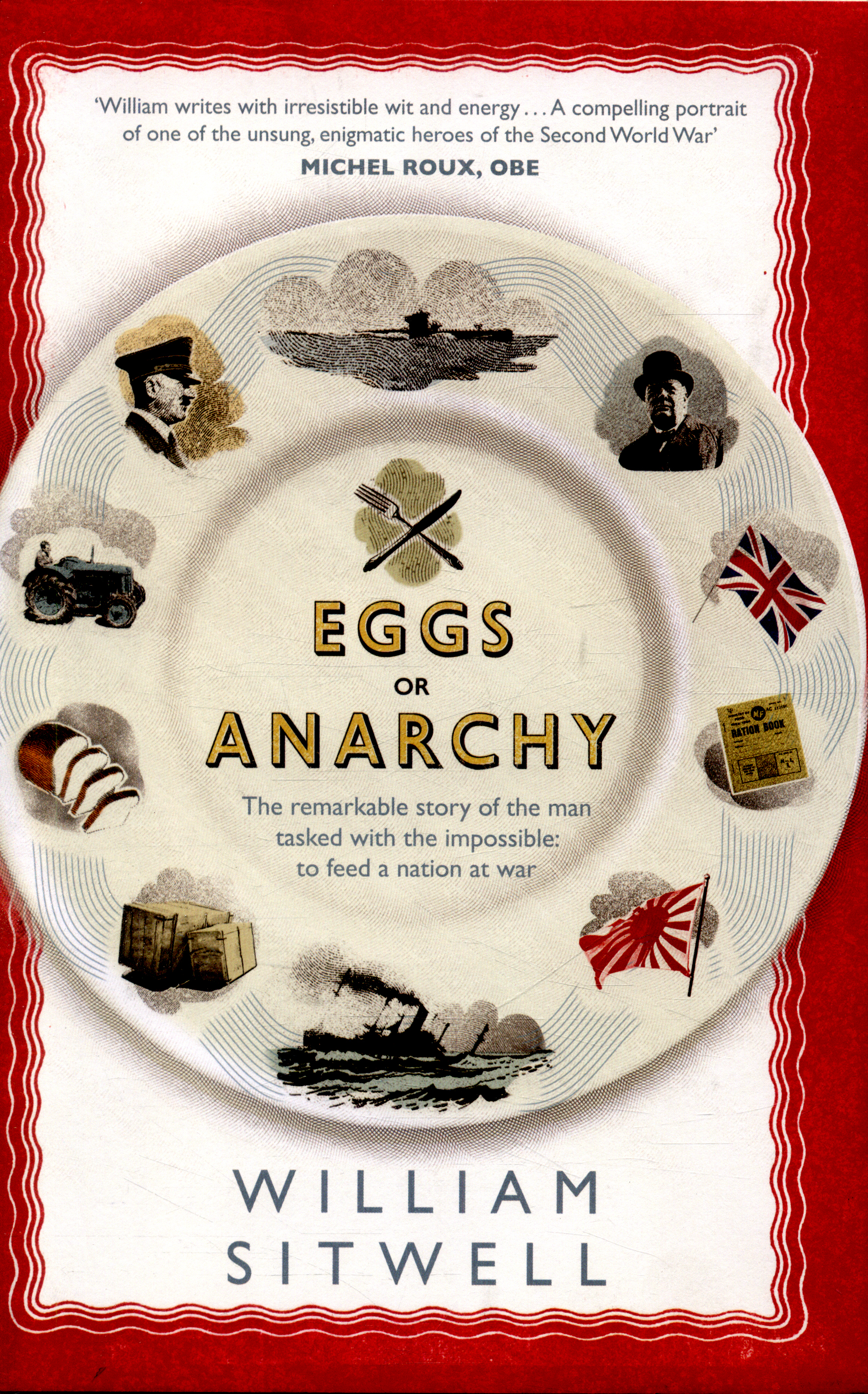 The wartime event at the railway museum had a small display about food rationing and by co-incidence I was reading this
book, picked up by chance from the library van last month.
Lord Woolton, Minister for food during most of the war years kept a diary of his time in office and entries from this, his wife's diary and historical records are used to tell the story of how the nation was fed.
Thankfully the government had learned from the 1914-18 war that they needed to introduce rationing very quickly in the event of another war so all procedures to do this had been put in place before September 1939. Having been given the job of sorting out the problems of clothing the fighting forces in early 1939 and his speed in getting the factories on-side, in April 1940 Woolton was asked to take on the roll of keeping the country fed and healthy.
During the 1930s Britain had imported a large percentage of it's food,(food miles is not a new worry) but with shipping routes under attack and European imports lost Woolton had to find a way to ration what was available, to increase production at home and persuade people and the government that he knew what he was doing. Even Churchill, when he took over as PM, doubted Woolton could cope and constantly questioned his decisions.
Using his business skills - he was in charge of several department stores in the north of England - he set about negotiating with factories, farmers and shipping lines. He wanted people to end the war healthier than they had been when it started and had to persuade them to not get involved in the Black Market, to use the rations wisely and then to use their gardens to grow some food to supplement the rations.
If you are at all interested in this subject you will find this book full of information that you probably didn't know. For instance - the majority of people working in the Ministry of Food were secretly moved out of London to Colwyn Bay in Wales, taking over hotels and schools.
A really good read, it will be added to my WWII Home Front collection when I can find a cheap copy
Back Soon
Sue