As usual I bought a few Christmas stamps for using this year
This is the whole set available for 2019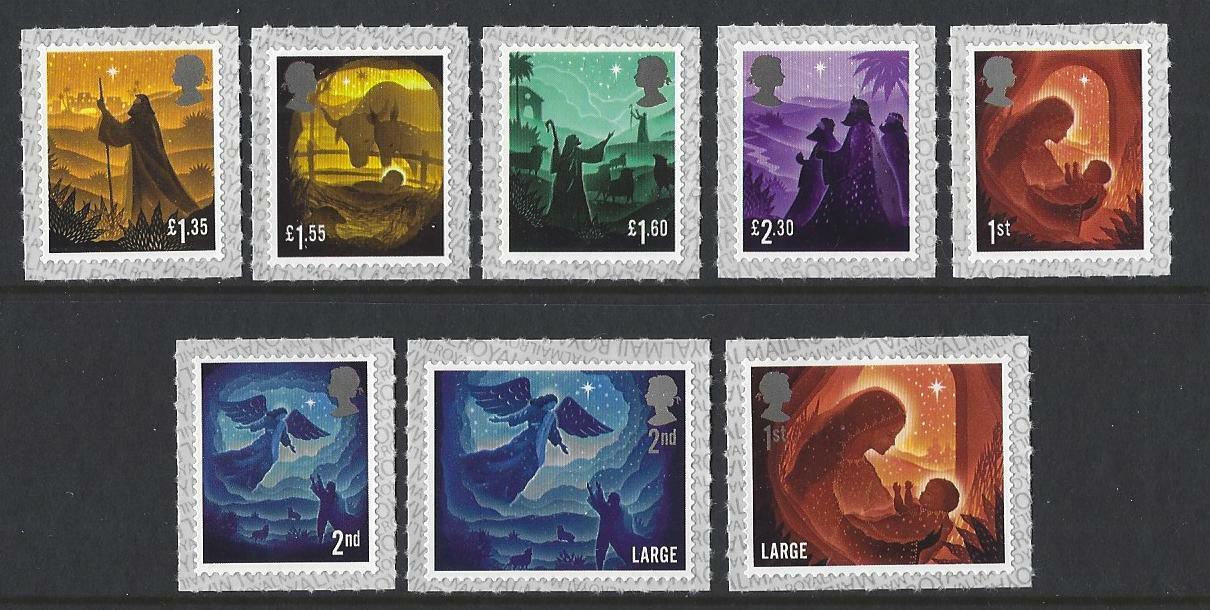 image from Royal Mail website
They are OK but perhaps not as colourful as in the past. So I found my stamp collection (Philately will get you anywhere!) and looked back to past Christmases.
Thanks to all of Colin's Dad's years and then our years of trimming and sorting stamps for charity I have a good collection right through to 2003. Then the charity stopped delivering and collecting the stamps so it all came to an end. The children still remember back to the 1990's when a huge sack full would arrive and we would tip them all out on the living room floor and turn them over and over to look for something exciting, before putting them back in the sack and trimming and sorting properly.
2003 is where my stamp collection ends and the stamps were bigger then
But look how colourful and joyful they were in the past
From this you can also see how stamp prices have increased over the years.
Eldest Daughter and Grandson Jacob arrived safely, Son-in-law forgot he was due somewhere Friday evening so he may follow on today.
Hopefully the weather today will be better than yesterday evening as we are going on a Santa Hunt.(No idea!) There were two events of switching on Christmas lights and street fairs in villages not far away yesterday and it must have been a wash-out for both.
Thank you for all the comments yesterday and apologies for not getting round to replying to all.
Back Tomorrow
Sue
.