The book about books and reading is the latest from author Susan Hill
Jacob's Room is Full of Books; A Year of Reading
This is Susan Hill's second book about books and I didn't think it was as good as her first book on this subject ( Howard's End is on the Landing).

The library blurb says........

When we spend so much

of

our time immersed in

books

, who's to say where reading ends and living begins? The two are impossibly and gloriously wedded, as Hill shows in '

Jacob's

Room

Has Too Many

Books

'. Considering everything from Edith Wharton's novels through to Alan Bennett's diaries, Virginia Woolf and the writings

of

twelfth century monk Aelred

of

Rievaulx, Susan Hill charts a year

of

her life through the

books

she has read, reread or returned to the shelf.

She does rather a lot of name dropping in this book, all the famous writers she's met and stayed with but then as a long established writer she's bound to know many others.

There is a rather good list in the back of every book or poem mentioned, I was pleased to find I had read a few but there were many others I won't be reading ...........ever.

An interesting read but not riveting.

Next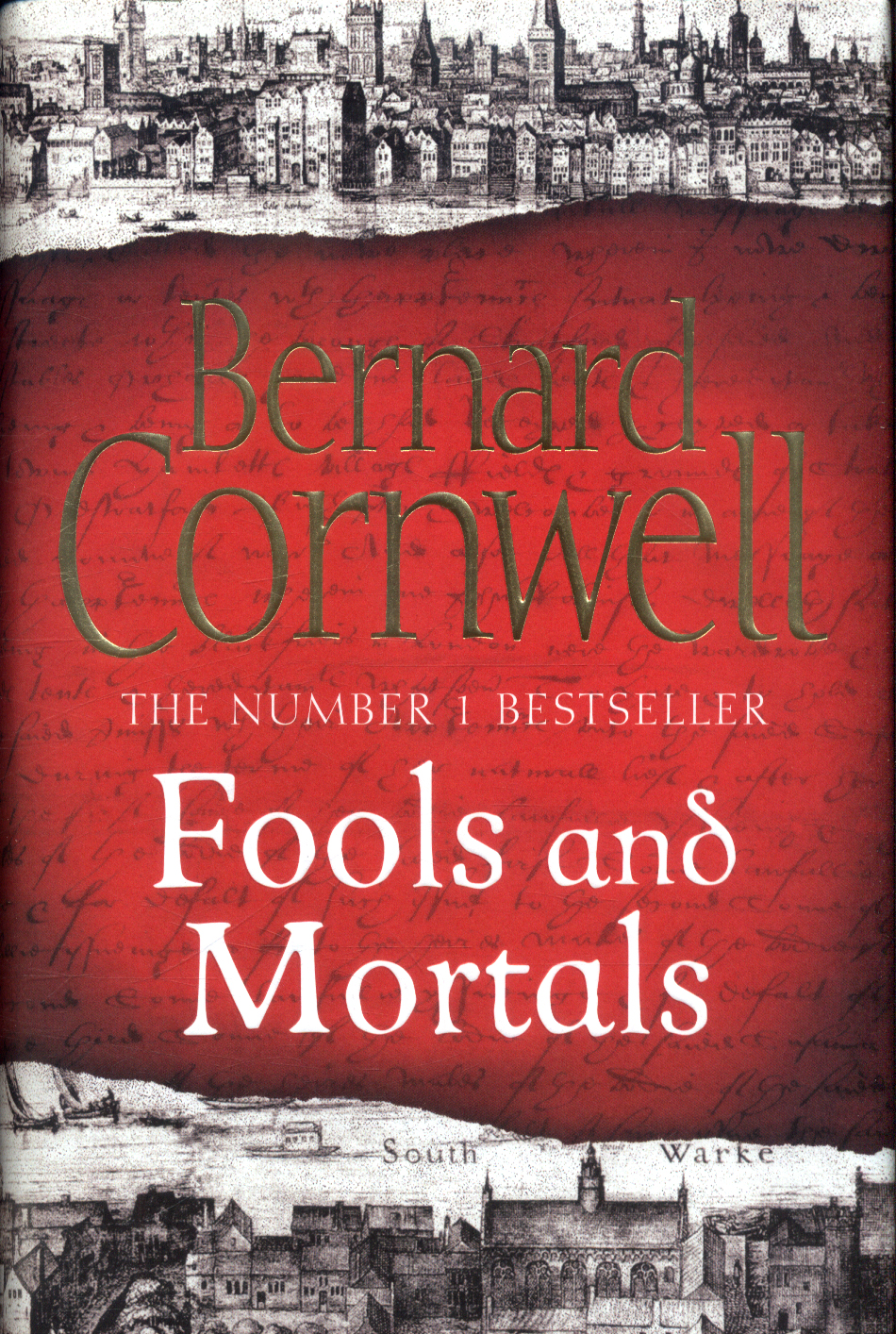 It's been many years since I read a book by this author. He's been extremely prolific including the Sharpe series and The Last Kingdom series which have both been turned into TV films.
This latest is a stand alone novel.
Set in London in 1593 it tells the story of playwright William Shakespeare, his plays and players told through the eyes of his younger brother Richard who ran away from home to join his brother a few years earlier.
This is what the library website says
A dramatic new departure for international bestselling author Bernard Cornwell, FOOLS AND MORTALS takes us into the heart of the Elizabethan era, long one of his favourite periods of British history.In the heart of Elizabethan England, Richard Shakespeare dreams of a glittering career in one of the London playhouses, a world dominated by his older brother, William. But he is a penniless actor, making ends meet through a combination of a beautiful face, petty theft and a silver tongue. Increasingly estranged from his brother as William's star rises, Richard's onetime gratitude is souring and he is sorely tempted to abandon family loyalty.So when a priceless manuscript goes missing, suspicion falls upon Richard, forcing onto a perilous path through a bawdy and frequently brutal London. Entangles in a high-stakes game of duplicity and betrayal which threatens not only his career and potential fortune, but also the lives of his fellow players, Richard has to call on all he has now learned from the brightest stages and the darkest alleyways of the city. To avoid the gallows, he must play the role of a lifetime .Fools and Mortals is a richly portrayed tour de force with all Bernard Cornwell's hallmark storytelling and a remarkable cast of characters: you walk the streets, explore the palaces, experience the scandals, rivalries and fierce ambitions, and stand side-by-side with the men and women of Elizabethan London.
As soon as I started reading it felt very familiar despite knowing that it had not been read my me before. Then it dawned on me that it's almost a mash up of a series of books by Edward Marston and Rory Clements.
Edward Marston wrote 16 books about 16th century player Nicholas Bracewell, who acted with a similar group to the Shakespeare players and solved crimes at the same time.
I've read about half of the 16 so far and have the rest here to read sometime. I've seen these dismissed as rubbish by some critics, but don't think they are That bad!
Rory Clements has written 7 books about John Shakespeare another brother of William.
This one Martyr is the first and here's the library info again.........
England is close to war. Within days the axe could fall on the neck of Mary Queen of Scots, & Spain is already gathering a battle fleet to avenge her. Tensions in Elizabeth I's government are at breaking point. At the eye of the storm is John Shakespeare, chief intelligencer in the secret service of Sir Francis Walsingham.
All three authors take the reader into Elizabethan London where Catholics are persecuted and violence is everywhere.
The Rory Clements books are the most complicated, Edward Marston the lightest read and the new Bernard Cornwell sits somewhere in the middle.
Thank you to everyone for the lovely "welcome home" comments for Col. His two weeks 'inside' turned out to be two weeks getting worse rather than better. The headaches which were the reason for him going in faded away with paracetamol and codeine after a few days. The odd liver function results righted themselves without treatment so the biopsy and internal bleeding caused by it could have been avoided and the low blood pressure came, went, came back again and went again for no reason. Of course no one knew all this at the beginning and they have to be doubly careful.
Very warm welcome to two new followers. Hi and Hi.
Back Tomorrow
Sue