Fair Trade Fortnight started yesterday. I've not heard much about it this year, usually I get an email from the East Of England Co-op who seem to have the only shops that take any notice of Fair-trade and locally produced.
This is what happened last year................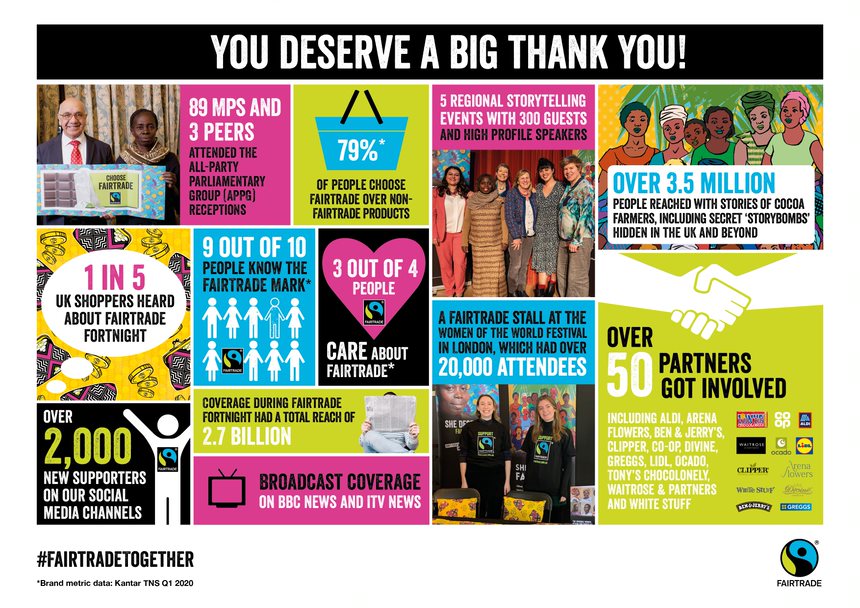 I usually buy Fairtrade Divine drinking chocolate from the Oxfam charity shop but of course they are closed and online it is out of stock almost everywhere and where it is in stock the price has doubled or trebled. I'm eking out what little I have left by only having half a cup full. I've got to go to the Post Office in the Co-op later today so I'll look at what Fairtrade drinking chocolate they have. Some (like Cadbury's) is far too sweet for my taste.
Suzanne is having a busy time at the moment so I can't comment there to say how good it is to hear from her again.

Back Tomorrow
Sue