........................ an old one re-visited.
The little WI group I joined doesn't have a meeting in August but the big WI that I used to go to nearly 30 years ago does, and it's only 20 minutes away. I thought I'd go and visit and see if anyone who was there all those years ago was still going. There were two people I knew and some others I recognised. I was made very welcome as someone came to speak to me as soon as I went in and when I explained and said who I knew there she asked that person to "look after me".
The speaker was Angela Lawrence, who had researched and written a book about something that happened at the beginning of WWI in Suffolk that very few people knew about.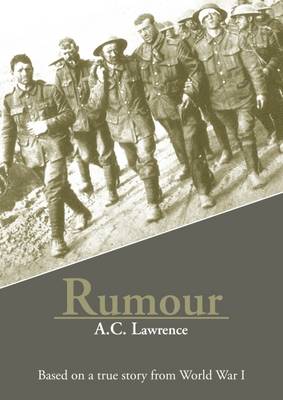 This is her book, written as fiction but based on fact.
In 1914 The Headmaster of a village school in north Suffolk and his wife had been teaching there for 30 years. They had a son who was interested in languages and they had saved up to pay for him to spend time in Germany in the early 1900's to learn German, by 1914 he was a teacher in South America. Sometime around 1910 two of the girls from the village in Germany where he had lodged came to stay with the headmaster to learn English and after they had returned home they wrote to invite the couple to visit them in Germany whenever they liked.
Then came the outbreak of war and the Chief Constable of Suffolk became paranoid about spies.The son of the teachers had returned from South America to Suffolk to answer the call to fight for his country but as he had previously been in Germany he was suspected of spying and when the teachers home was searched and the letter from Germany found they too were thought to be spies and were told to leave the County.
Mrs Lawrence had slides illustrating lots of aspects of the Great War in Suffolk and had used the East Anglian Daily Times of the period for much of her research so had copies of cuttings from that too.
She didn't tell us the end of the story but hinted that it wasn't a happy one!
Something I remember from past membership is that often a subject which doesn't sound promising can actually turn out to be really interesting and this one certainly was.
I can be a member of one WI and then also another WI for an extra £19 a year but the year runs from January to December and there is no pro-rata for the second WI. So I can go as a visitor twice more (?)this year at £3 a time and then pay up for both next January. The big WI also have a craft group which I was interested in but it turns out it's just a few people meeting at various houses and knitting!
But they do have a book group which might be worth finding out about.
All the jam I've made will come in handy to donate for draw prizes or bring and buy sales, especially if I go to both WIs next year.
Thanks for comments yesterday, the weather was horrible here, I stayed indoors and made a little Red Hot and Sweet Relish. Not as much as I would have liked to have made but the grotty weather has slowed down the ripening of the tomatoes so it was a case of use what was there rather than wait as the ripe ones would have gone to squashy. None for the hampers - sorry sisters!
Here is a yesterday evening in "summer". Yes that is the wood burner alight and Polly keeping warm
and outside the rain lashed down and we didn't bother to go and look for the Barn Owl!
Back Soon
Sue