Every Wednesday the email from Money Saving Experts arrives in the inbox, sometimes I open it to have a look, often I don't bother.
Last week I looked and spotted something that looked interesting .....................
£18 Berry Plants Bargain
And this was the bargain
If you go via this MSE Blagged Thompson and Morgan link you can get a bundle of 23 berry plants plus some vegetable seeds for £17.94 delivered (normally £56.95). You'll also get 200g of Incredicrop fertiliser.
The offer ends at 11.59pm on Sun 3 Feb, or when 4,000 plant bundles have gone, which ever is sooner – so go quick if it's something you want.
The bundle includes:
12 Strawberry bare root runners
Six Raspberry bare root canes
Three Gooseberry bare root bushes
Two Blueberry potted bushes
£10ish worth of vegetable seeds, in at least 3 different varieties
200g Incredicrop fertiliser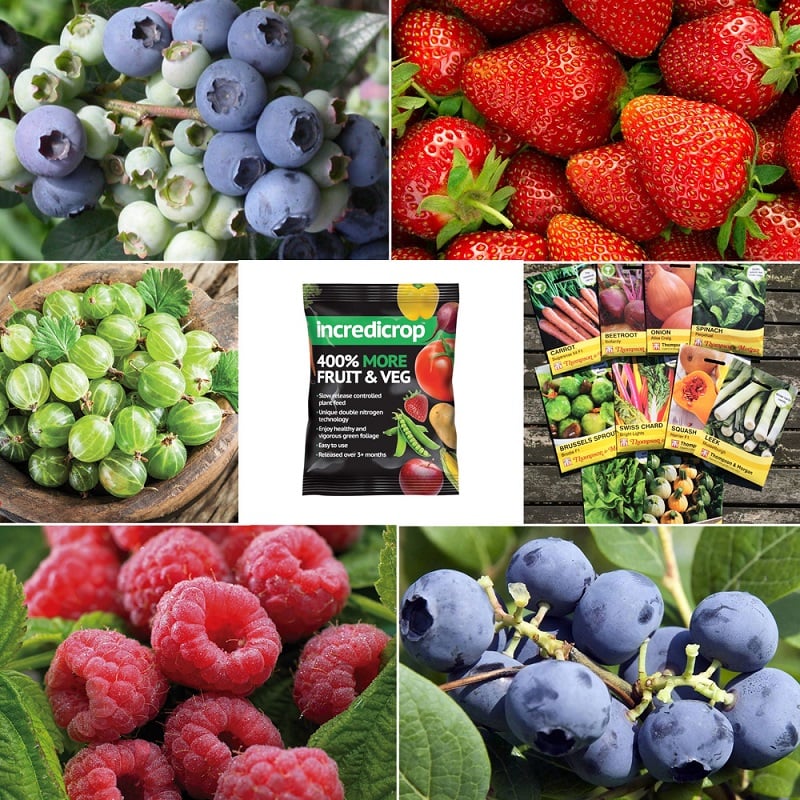 Now this IS a bargain that appealed. The raspberry canes will replace some that didn't survive last summers dry weather. The strawberry runners can be potted and kept in the cold frame for an early crop. If the seeds are ones I won't use they will go in the car-boot box. There's room for the gooseberry bushes in the middle of the fruit bed and the blueberries will be a real treat as it's many years since I owned a blueberry bush.
I now need to stay here for at least 2 more summers to get the benefit of this bargain buy!
Hopefully they will arrive in good condition very soon and I can get them potted up. Just need some ericaseous compost for the blueberries.
Back Tomorrow
Sue