.......................tied up with...................ribbon.
I have actually got some Christmas wrapping paper - some saved from presents, a few folded new sheets and a roll from a car boot sale last year - but also had a roll of brown paper from several years ago - it's moved house twice - and loads of ribbon.
It was about time it was used
I've been dipping in and out of this library book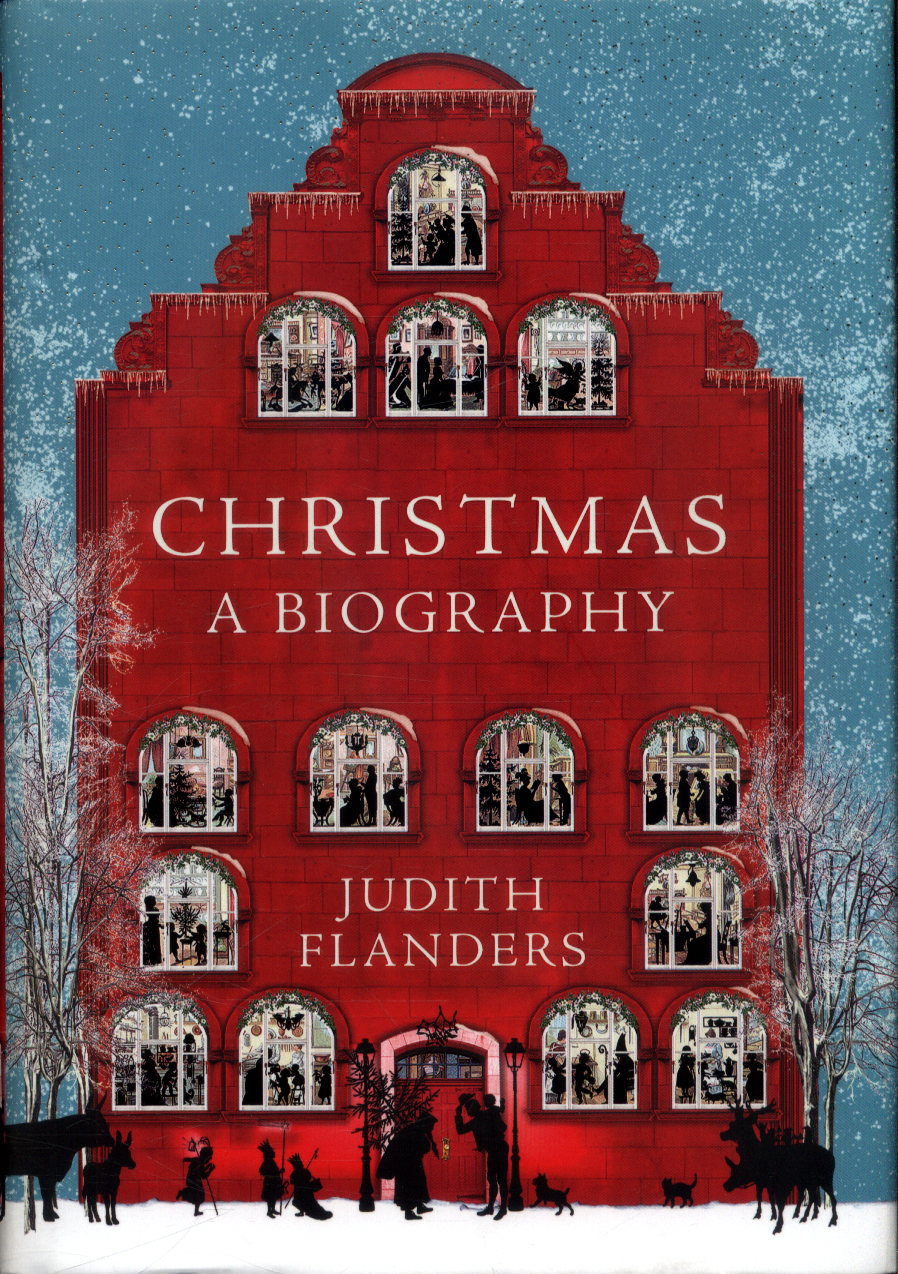 which is an interesting book about the history of all the customs we take for granted. Including the wrapping of presents.
Many of the first gifts were hung on a Christmas tree and were edible and these were often displayed in paper cornucopias, which was just a cone of paper or card and filled with sweets or dried fruit.(Mentioned in 1832 when a German professor, teaching at Harvard took the idea to the USA) Paper cornucopia could be made at home but soon shops were selling specially printed paper for making the cones.
In the well known engraving of Queen Victoria, Prince Albert and their family dating from 1848, the presents under the tree were not wrapped and there is no mention of wrapping presents until much later.
By 1882, the wealthy were importing "Dresdons" these were boxes made from card that had been pressed, shaped and lacquered to look like tin and were in the shape of animals, ships, sun, moon etc. and were often more expensive than the gift inside, and made the unseen gift more mysterious.
Wrapping of presents followed the Victorian approach to decorating their homes, with boxes to put things in and tables, chairs sideboard etc all being covered. It was the Victorians who first had cases for gloves, handkerchiefs, spectacles and folders to hold writing paper, covers for matchboxes and bags for nightgowns and their early wrapping paper was just the brown or white paper that all shops used to protect their customers purchases on the way home. As late as the 1880's a British children's book describing a German Christmas explained, as though it would otherwise not be understood that
"Every present is wrapped up in paper and labelled from Mary to Jane, or Jane to Mary, as the case may be
"
After the industrial revolution and mass production, shop bought gifts often replaced home made and wrapping became more popular showing a bit of care and love had been taken with the gift. Just like nowadays the manufacturers responded to the new trend by producing more colourful wrapping and then printed labels.
I'm hopeless at wrapping Christmas presents, just like card writing I start with good intentions but then finish in a hurry so one of the good things about giving hampers is that no wrapping is necessary. For a couple of years I found hamper baskets at boot sales, I've also used boxes and covered them in cellophane. This year I had an excellent find............. a man was selling these new bags for £1 each or bargain of 2 for £1.50. Much more useful for using after Christmas.....................
......................as long as no one minds shopping with bags with random advertising - but they'll have to like it or lump it as my Mum used to say!
I much prefer prefer jute bags for shopping as they are so much easier to pack compared to cloth bags where I usually get the handles tangled with the shopping, hopefully the family will agree.
Everything should fit in nicely.
Back Tomorrow
Sue