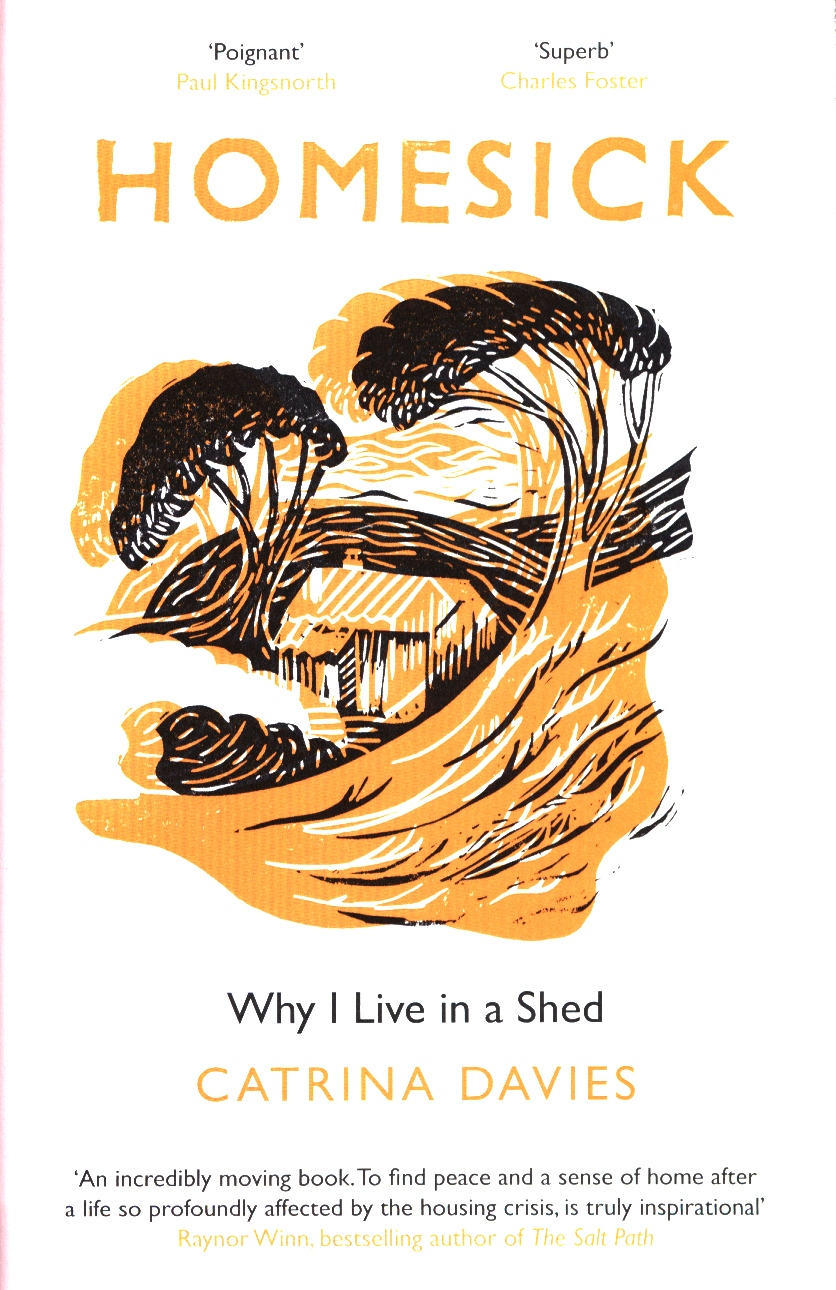 This is a good read, looking at one persons experience of the national housing crisis.
Catrina Davies is 31 and was renting a box-room in a house in Bristol, which she shared with four other adults and a child. Finding the rent is always a problem and finally homesick for the far west of Cornwall, where she spent her childhood years Catrina decides to give up the box-room and head west.
As a child, her family were torn apart by mental health issues, divorce and bankruptcy and she has spent her time since university moving from rented room, to caravan, to van and back to room and now in Cornwall she decides to make a tiny, dilapidated shed, once used as an office by her father, into a home. This is the story of the several years (condensed into 1 year) she spent rebuilding and furnishing the shed, writing, watching wildlife, making music and surfing and sometimes working to earn the little she needs to live on.

This is Catrina's second book and it was while living in the shed that she wrote the first. She uses lots of references from all sorts of sources to show all the problems caused by second homes around the country. I had no idea that many people in seaside areas of Cornwall move out of their homes into tents/caravans so that they can rent out their homes to visitors and earn enough to live on for the rest of the year as there is no employment for them in winter.

I'm not good at book reviews, I read a passage and think........that would be a good bit to quote in a book review.......but then of course I forget by the time I come to the end of the book. But if you are at all interested in how people get by without a home this is a good read.

Back Tomorrow
Sue